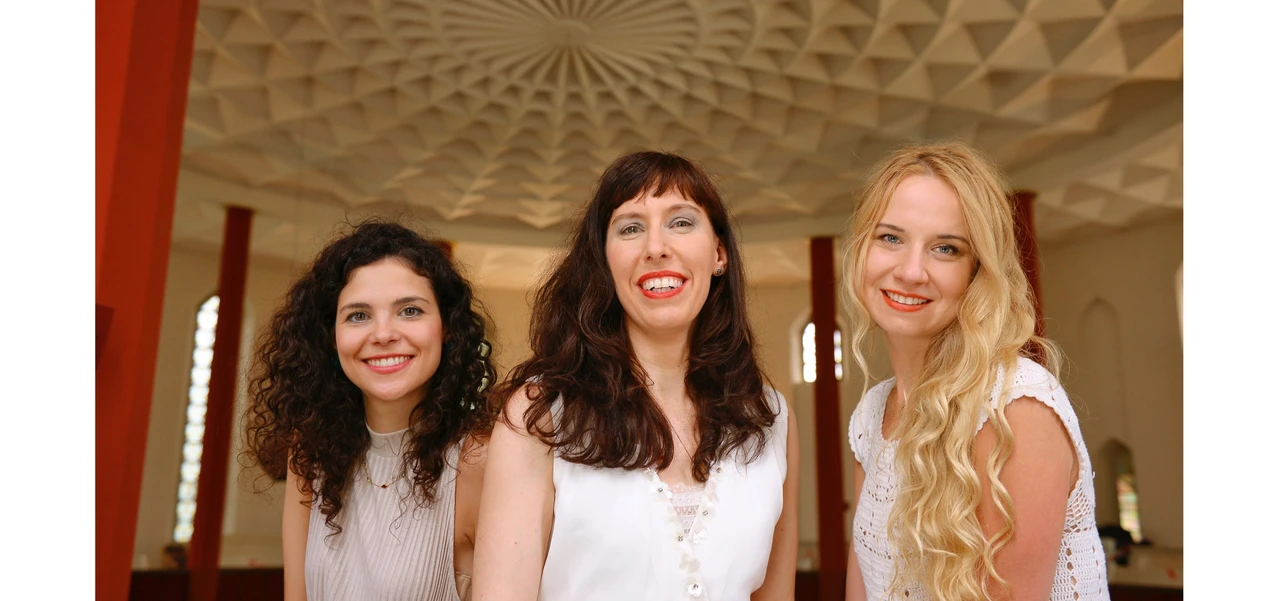 E n s e m b l e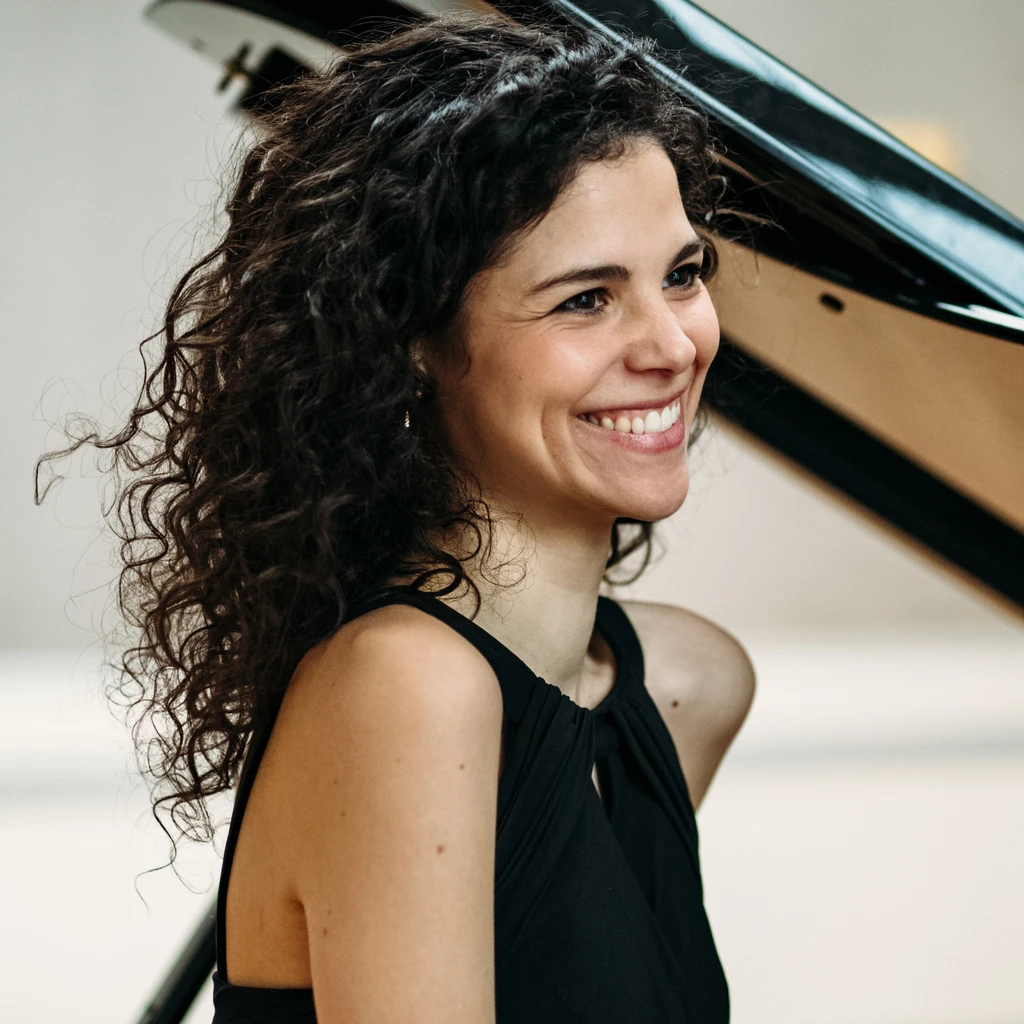 Laura Barchetti
The young Italian soprano Laura Barchetti studied classical singing in Modena with Tiziana Tramonti, Cinzia Forte and Marina Comparato. Laura has performed in various concerts and with different formations, in particular with the women's ensemble Coranto (repertoire by Monteverdi, Orlando di Lasso, Vivaldi, Tommaso Traetta, Corrette), in guitar duo (music by De Falla, Dowland, Villalobos, Rosseter, Walton) and is a member of the choir Costanzo Porta, with which she has participated in various festivals, including the Ravenna Festival, Festival Anima Mundi in Pisa, Pomeriggi Musicali in Milan, Muti Italian Opera Academy.
Currently Laura Barchetti is continuing her studies at the University of the Arts in Berlin with a degree in music education. With Prof. Ute Florey she completed the MA in classical singing and is currently specialising in vocal studies in Early Music and Baroque Singing with Dörthe Maria Sandmann. She also directs two choirs in Berlin. As a singer, Laura is involved in various chamber ensembles and has participated in projects with the Ensemble Ilinx-Studio of New Music at the University of the Arts, as well as with Kollektiv Unruhe. 
---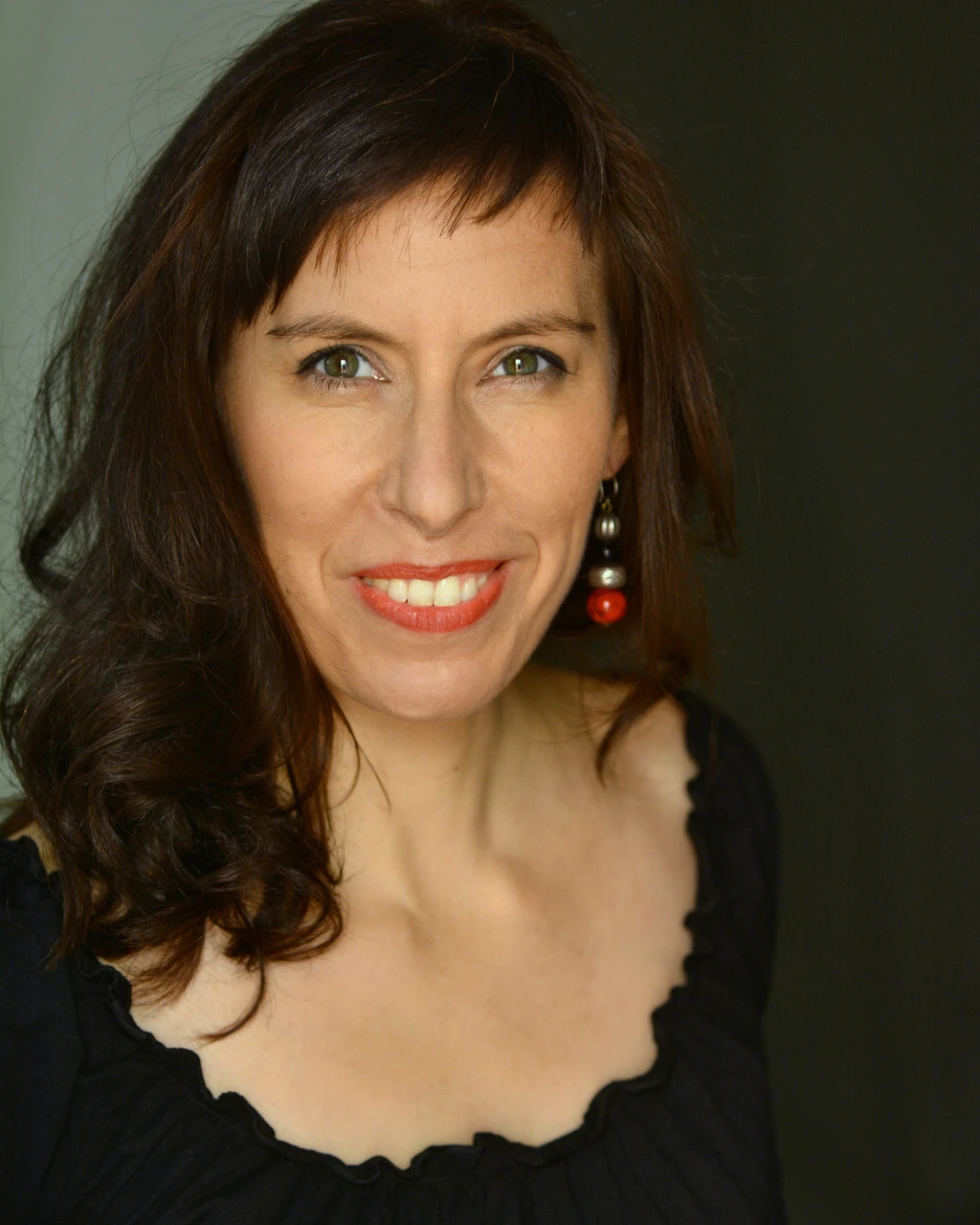 Helen Ispirian 
The mezzo-soprano Helen Ispirian with Armenian-Upper Franconian roots studied singing, dance and acting at the University of Music & Performing Arts in Vienna as well as classical singing and music pedagogy at the Berlin University of the Arts with KS Prof.Ute Florey (Döring). She also had lessons with Reiner Goldberg (Berlin State Opera) and participated in master classes with Peter Svensson (Vienna) as well as with Dörthe Maria Sandmann (Institute for Early Music at the UdK Berlin).
Before discovering her love for baroque music, the versatile artist had a guest residency at the German Theater Almaty in Kazakhstan; she sang and performed the title role in the Russian premiere of Georg Kreisler's "Tonight: Lola Blau! " at the Meyerhold Center in Moscow and founded the band GASTARBAiTERKA, which mixed German chanson with balalaika and accordion sounds and gave concerts, among others, at the invitation of the German Embassy and the Goethe Institute both in Moscow and several times in the Ural and Siberia.
In Germany Helen Ispirian worked mostly in duo with pianists and accordionists in the field of chanson and song in Leipzig, Hamburg, Stuttgart, Hof and Berlin, as well as in experimental projects, among others, with the Sonar Quartet Berlin in the Villa Elisabeth or Werkhalle Wiesenburg, festivals of literature and other places. In 2021, she performed at the official celebrations of the Diaspora Armenians on the Genocide Victims' Memorial Day. She has also directed two short films. The musical film "Hear Us Sweet Freedom!" realised with OrgaVoce and was awarded at international festivals and subsequently published by the Goethe Institute. As part of Neustart Kultur, Helen received a grant from the German Music Council and was selected for another artist grant from the Music Fund.
Since 2016 Helen regularly is engaged as an alto by high level classical choirs. She worked with renowned conductors like Daniel Barenboim, Roland Böer, Justin Doyle, Mirga Gražinytė‐Tyla, Florian Helgath, Oscar Jockel, Kiril Karabitz, Marcus Merkel, Michael Sanderling, Nathalie Stutzmann, Juraj Valčuha, a.o. in concert halls like Berlin Philharmonie, Konzerthaus, Berliner Dom, Staatstheater Darmstadt, Waldbühne, concert hall of Bamberger Symphoniker, Bad Kissinger Sommerfestspiele, St.Thomas Church Leipzig, Meistersingerhalle Nürnberg. 
Moreover, Helen regularly works as a voice coach and choir conductor with various amateur groups and choirs or in private lessons. 
---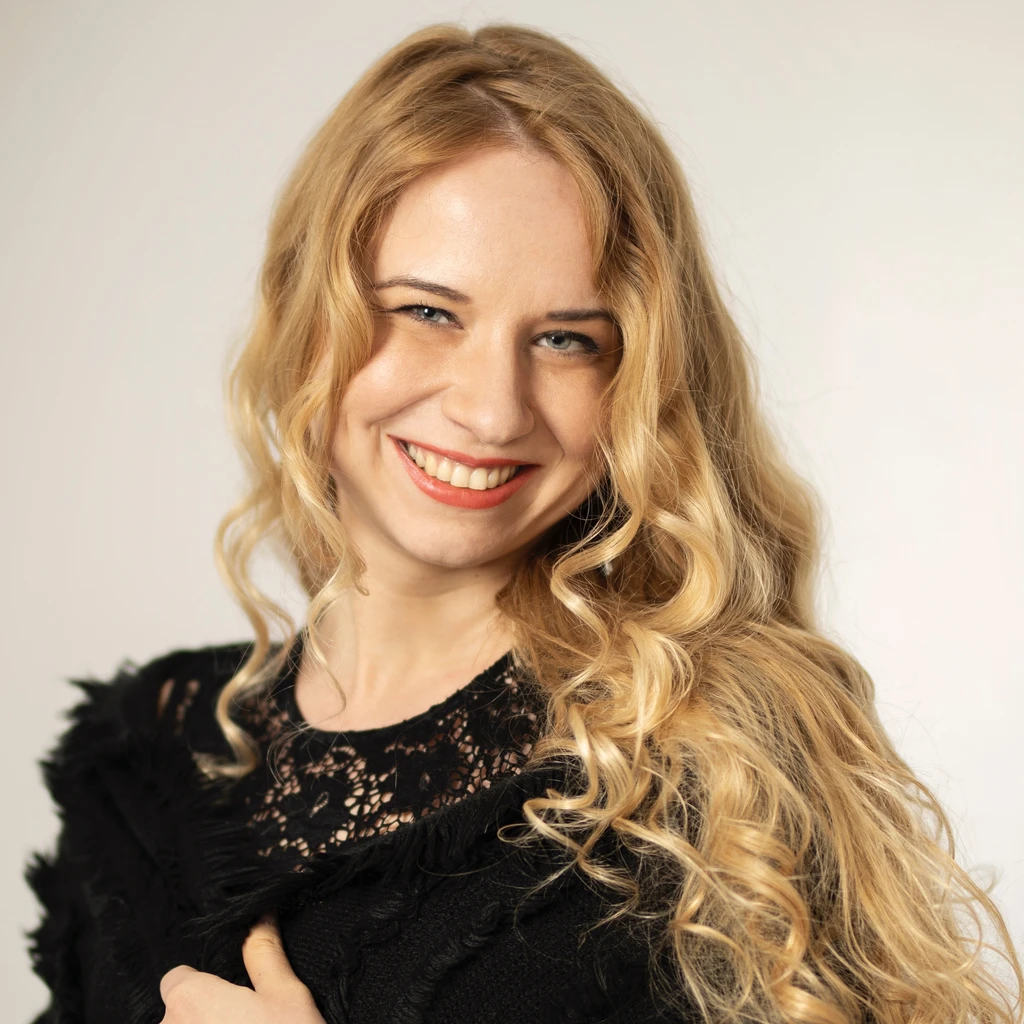 Karolina Juodelyte
Karolina Juodelytė was born in Vilnius, studied organ and musicology at the Lithuanian Academy of Music & Theatre. She completed further organ studies at the University of Music & Performing Arts in Vienna, at the Sibelius Academy in Helsinki, at the Hochschule für Musik in Detmold (concert exam organ with Prof. Dr. M. Sander) and at the Universität der Künste in Berlin (church music A).
Numerous prizes as well as an official acknowledgement by the Lithuanian President confirm her excellent qualities as an organist, who received the 1st place at the international M.K.Čiurlionis Competition 2011 in Vilnius and additionally six special prizes. She received further prizes at the int. L.Janacek competition in Brno (Czech Republic) and in Poland ( Gdansk & Bialystok), among others. In 2019 Karolina Juodelyte was a prize winner at the international competition in Shanghai (China) and in 2020 she received the 3rd prize at the 8th international F. Schmidt competition in Vienna.
Since 2017 Karolina Juodelyte has played all world premieres of organ pieces by contemporary Lithuanian composers on the occasion of the International Musicology Conference in Lithuania. At the end of 2020 she recorded the CD "The Road to Silence" with contemporary Lithuanian organ music. She has recorded other CDs with the Lithuanian String Quartet (Lithuanian National Philharmonic Society, 2013), with opera singer Nora Petročenko ("MAMA Studios," 2016), and with the Lithuanian Chamber Orchestra (Odradek Records, 2018).
---